"The sky in Yunnan is beautiful, as well as the land, glaciers with hot spring, and clouds chasing in blue sky. The mountains of Yunnan are beautiful, so is the water. Yunnan's endless beauty can never be described enough in any words, for it is splendid and dazzling and could never be forgotten."
With its unique charm, Yunnan has lived up to the expectations and there are ten spots in Yunnan that won a competition of the most beautiful places in China. Have you been to these ten places?
Lijiang Dayan Town: Expressing love through Pi Pa strings
An ancient town that boasts time-honored history of Naxi is located in the southwest border of China.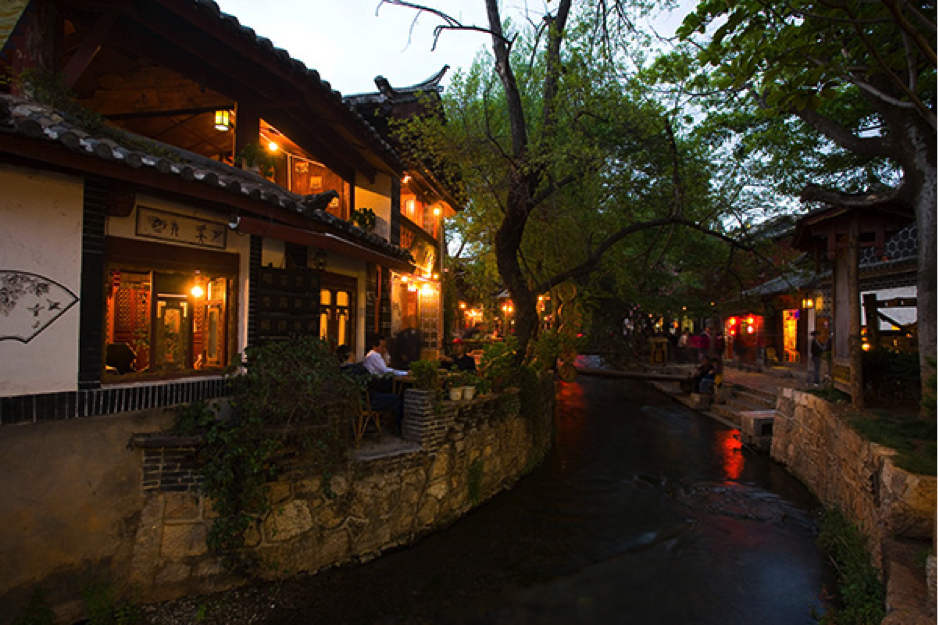 Hani Villages: thousands of mirrors reflecting the smoke
Wonders condensed from Hani people's wisdom and labor.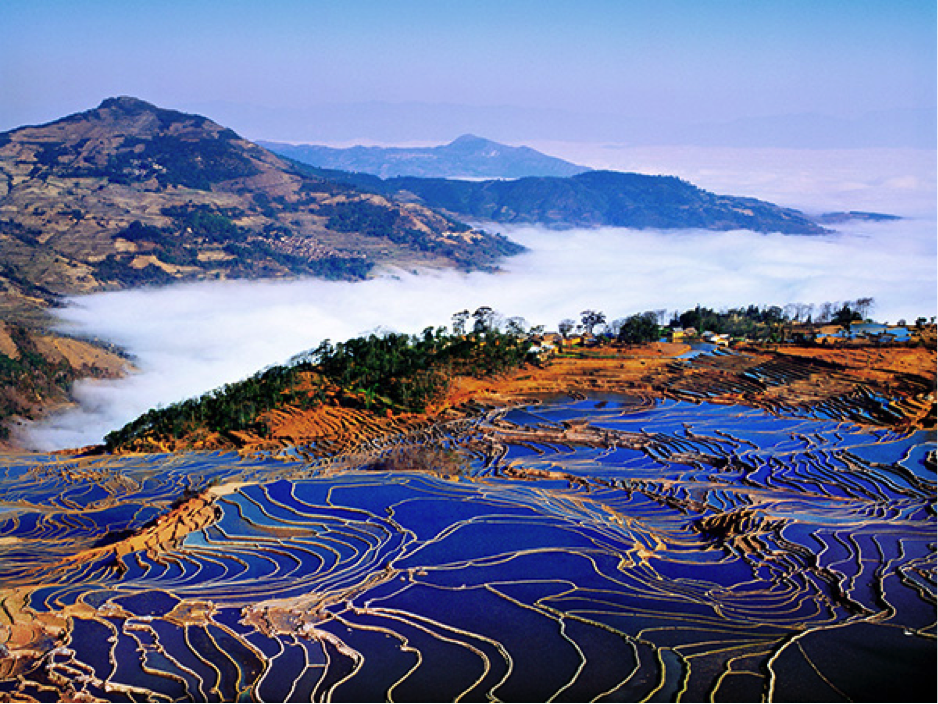 Xishuangbanna Tropical Rain Forest: bank of biological gene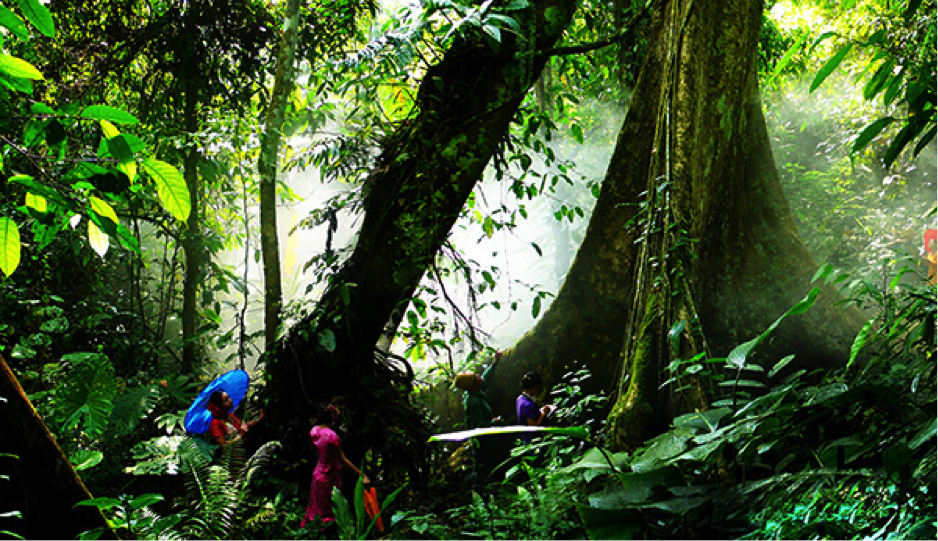 It is China's most completely reserved tropical rain forests at such high latitude and altitude, and there is the "upside down" phenomenon of vertical distribution of plants, which is unique in the world.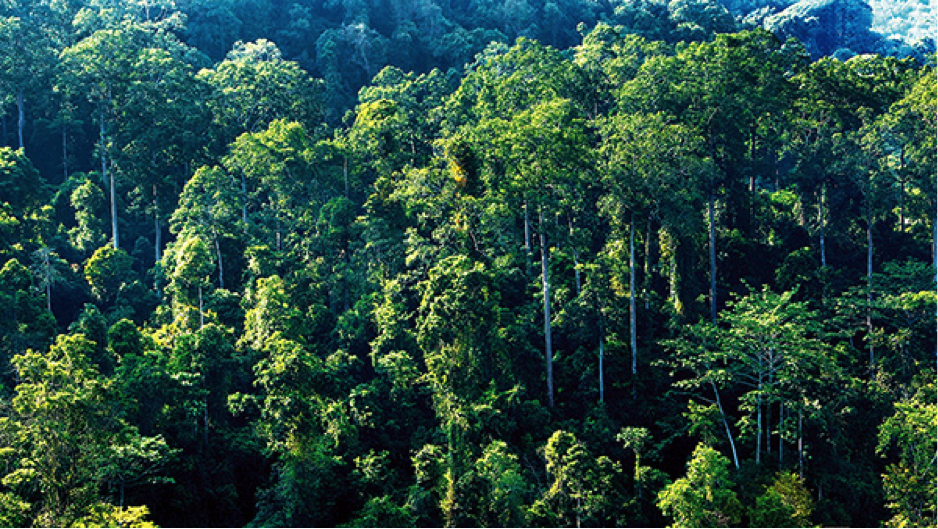 Meili Snow Mountain: honor guard of the God of Snow
The main peak – Kawaboge Peak with the elevation of 6,740 meters is the "virgin peak", which no one has climbed to the top yet, and it's the only peak prohibited from climbing for cultural preservation.
Tiger Leaping Gorge in Jinsha River: Even a tiger is frightened before crossing it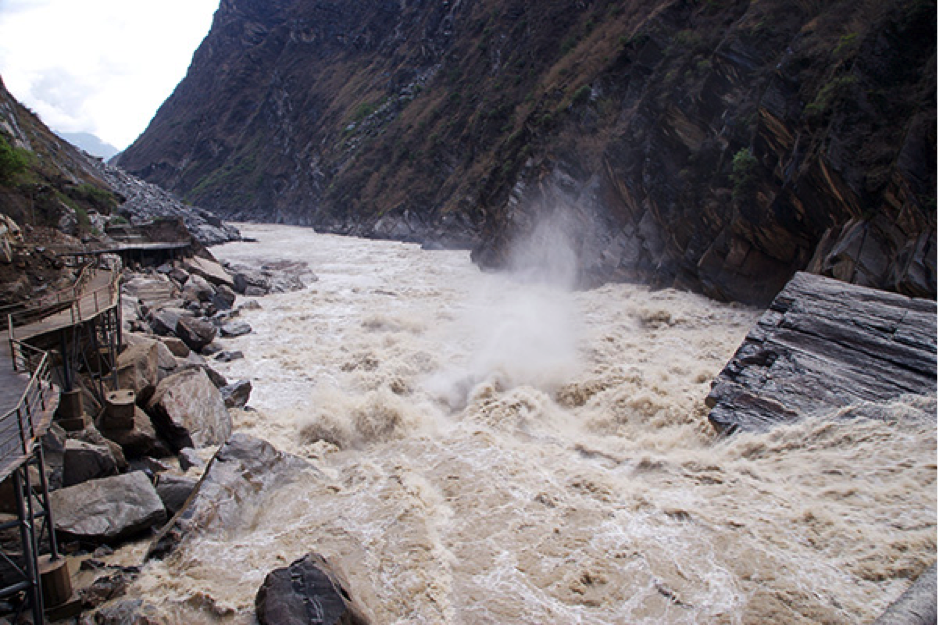 The Jinsha River has 7 steep declines in the Leaping Gorge. The 216 meters of the gap that has the greatest drop distance makes the current extremely swift, which can be heard from miles away.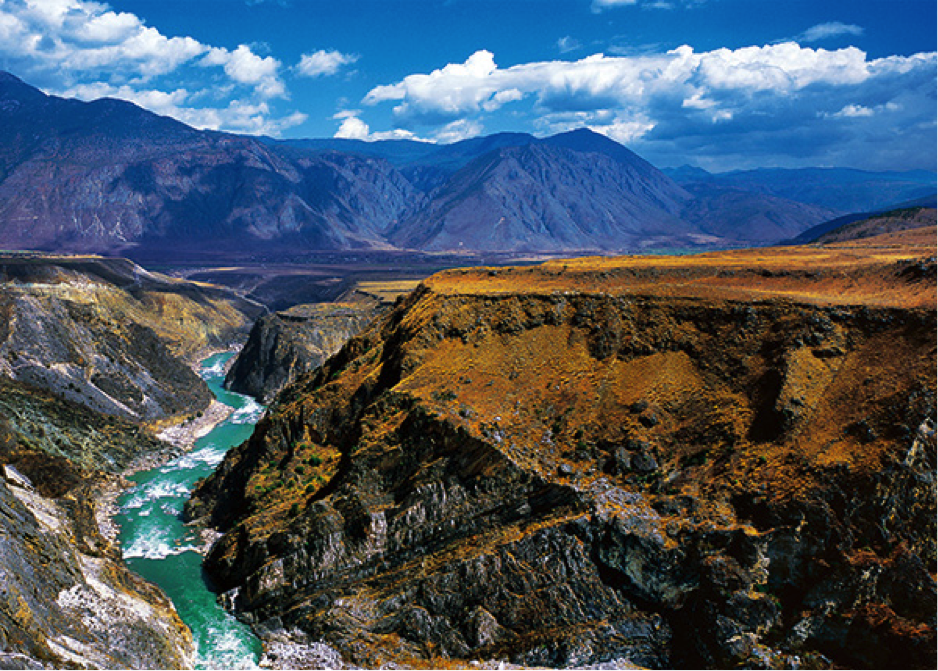 Jiulong Waterfall (Nine Dragons Waterfall) in Luoping: "jade"divided into ten sections
With ten waterfalls all together, which are very unique in the south of China, Jiulong Waterfalls creates a magnificent, grand, steep, exquisite and calming landscape which will take your breath away at first sight.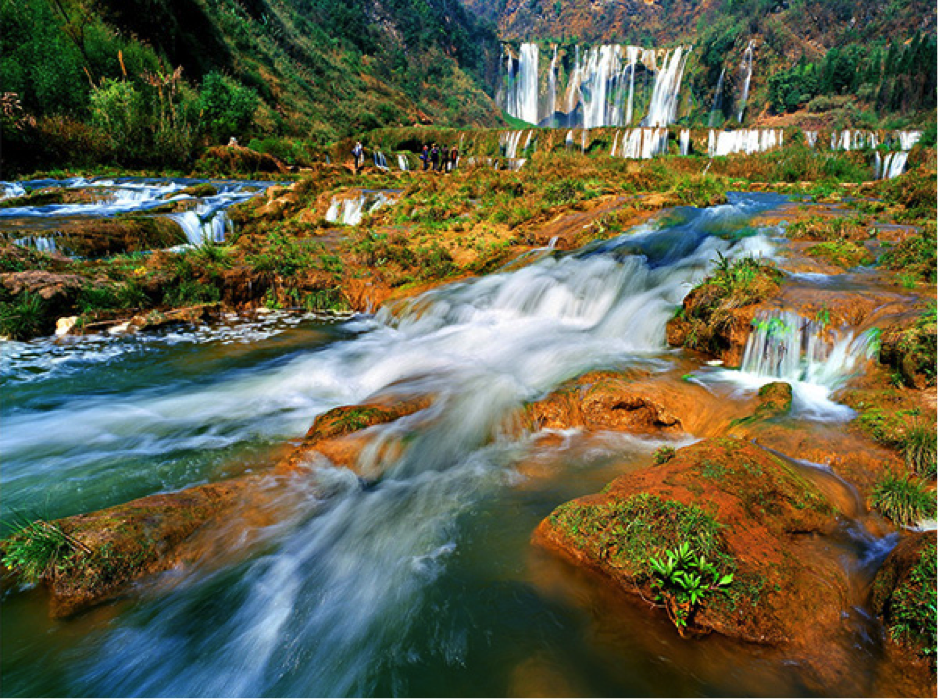 Nujiang River Grand Canyon: the Grand Canyon of the east
Nujiang River Grand Canyon is the longest, the most mysterious, the most beautiful and primitive canyon in the world.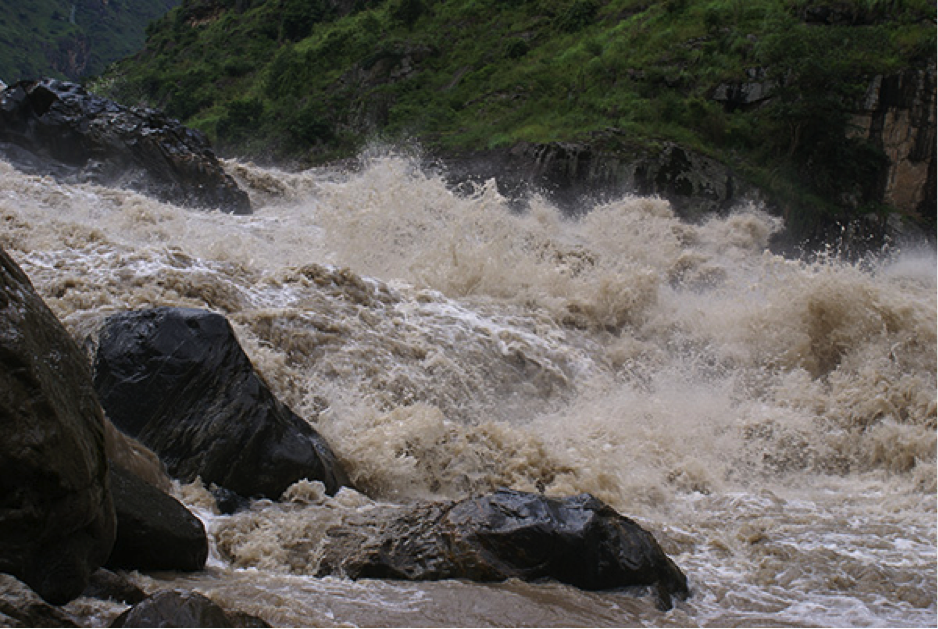 Luoping Peak Forest: A golden garden
Every February and March, 200,000 acres of rapeseed flowers are in full blossom in Luoping dam, which make the whole area colored in golden yellow and which seems endless. When people stop to look at the largest natural garden, no one would ever doubt that Luoping has been called a town "full of glory".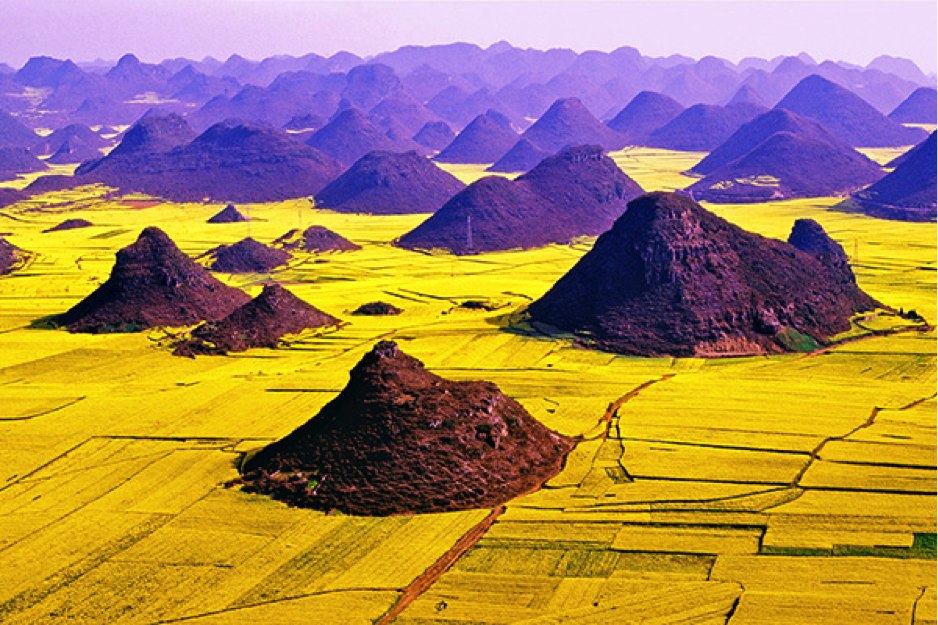 The Meili Grand Canyon in Langcang River:A jade belt next to the snow mountain
The great altitude differences make the river raging and roaring. And all the astonishing views reveal a sense of magic, sacred, lush and powerful.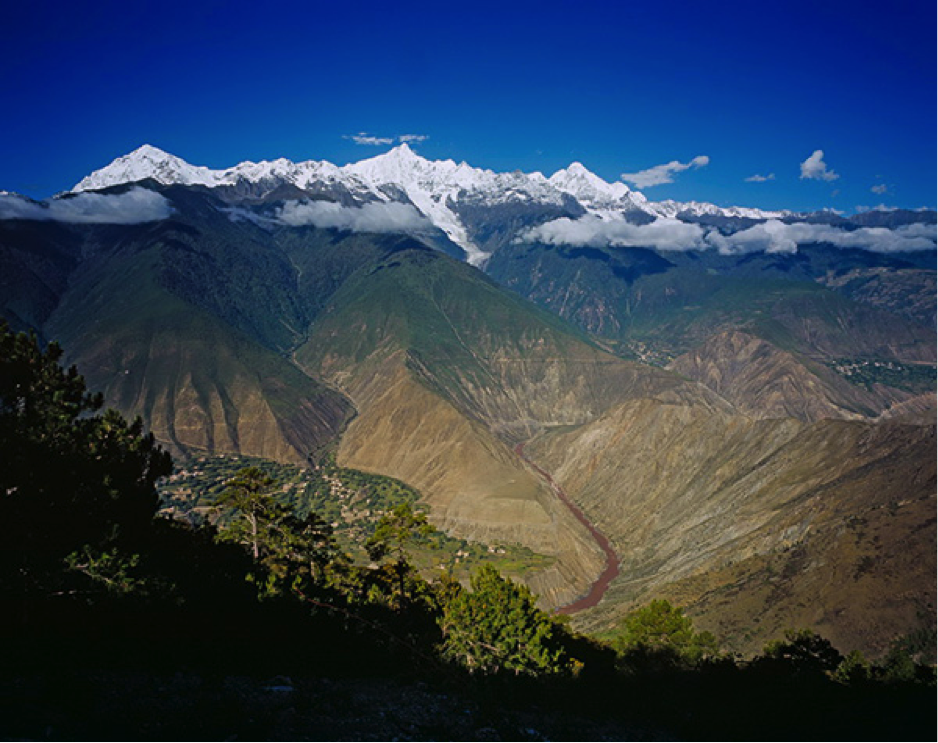 Rhododendron Forest in Baima Snow Mountain: a paradise on the snow mountain
In addition to the stunning scenery, Baima Snow Mountain is also the "Kingdom of the cold temperature zone for flora and fauna", with a high scientific value.